Springwell Forge has been established since 1989. We provide a high standard of handmade, individual pieces of iron work for domestic and commercial customers. We can also restore and repair a wide range of items.
If you have a specific idea or are uncertain about your requirements, you are very welcome to contact us.
If you have any requirements for blacksmith services or bespoke ironwork, then please do not hesitate to contact David by telephone 01799543270 / 07410546850 or email.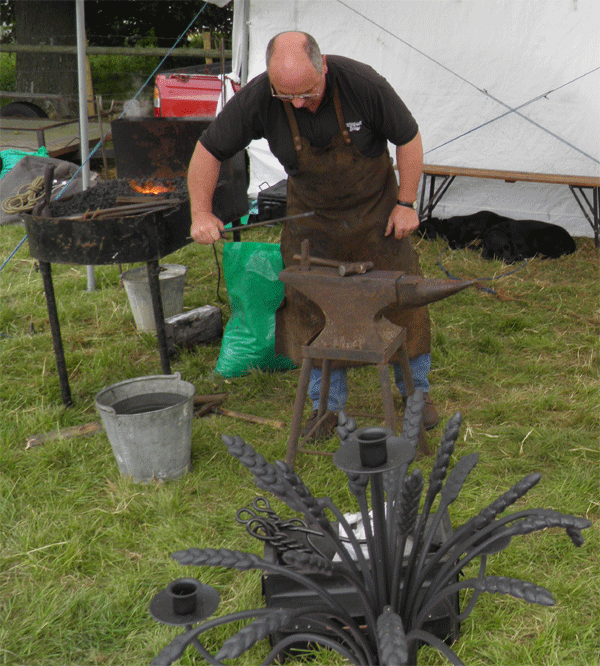 Pictured above is David Gowlett, hard at work creating imaginitive and beautifully forged iron and metalwork pieces. While at display events such as this, or indeed at Springwell Forge itself, you can see your chosen ironwork piece shaped before your very eyes.