Weather vanes are available in many designs, cats, dogs, horses, birds, ships, and mythical figures to name but a few. A selection of designs are available below (click More Designs), please indicate the design number when you order.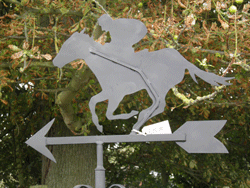 A PDF reader is required.
If you don't see anything you like please visit the showroom at Springwell Forge to view other designs, or to discuss your requirements.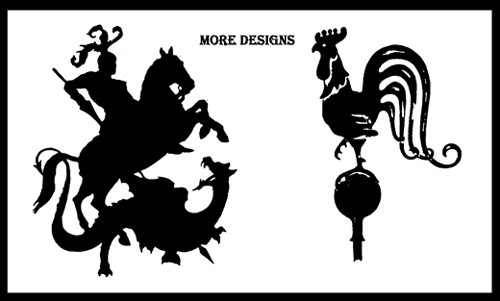 The standard vane size is shown below, please contact Springwell Forge to discuss a non-standard size. David will be happy to help.